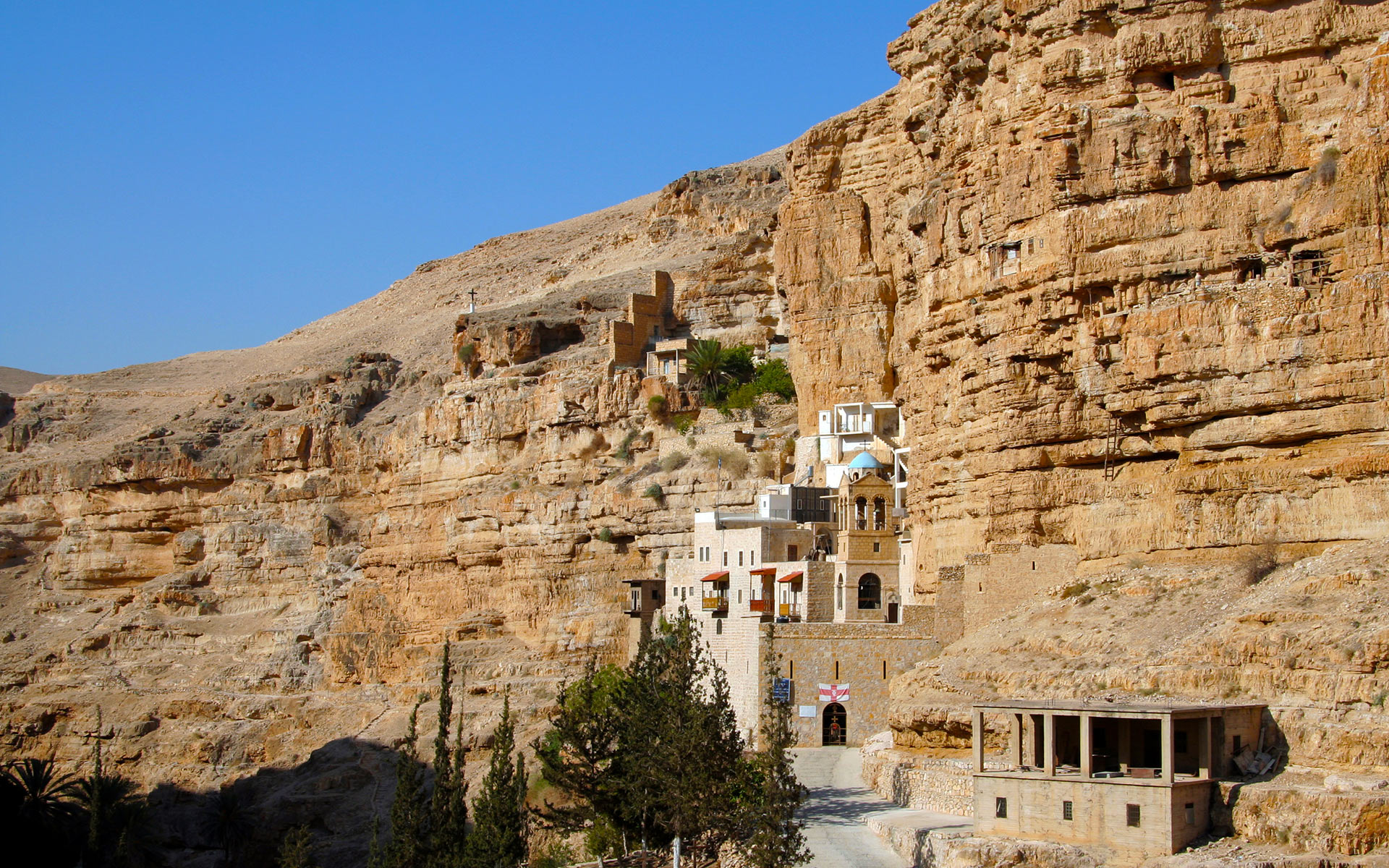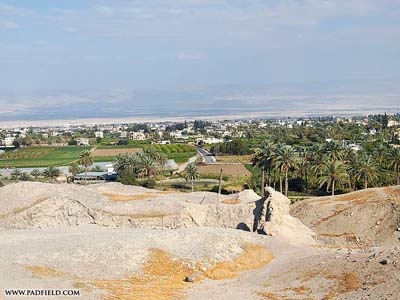 Jericho stretches out east of the tel of ancient Jericho, which dates back to 10,000 years, and is most famous for the fall of it walls, caused by the holy ram's horn trumpets blown by Joshua's priests. Jericho was the first city to be conquered by the Hebrews after the Exodus. It was razed to the ground and cursed, then rebuilt by Ahabin the 9th century BC. It was later fortified by the Maccabees. Jesus passed through Jericho several times.
The origin of the name "Jericho" is Semitic. To the Canaanites it meant "The Moon". In Syriac the name meant "Scent and odour". The city is also called "The city of Palm" and "The Garden of God".


Successive Peoples who came to Jericho after 2300 B.C.
Introduction
The Hyksos
The Canaanites
The Israelite Invasion
Jericho after the Israelites
The amount of rainfall in the Jericho area is less than that of the surrounding mountains and the coastal regions, thus Jericho area relies entirely for drinking and irrigation on subterranean wells and springs originating in the distant mountains.
The area within the municipality limits is about 45 square kilometers, and the population of the city of Jericho alone is 17,000. If we include the population of the surrounding villages and refugee camps the number goes up to 25,000 inhabitants.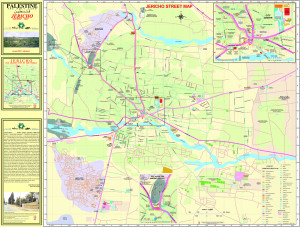 Download a Map of Jericho jericho-map
Even More reading? Goto the Jericho website .


0