Tour date: Friday 12.00-15.00h
NIS 170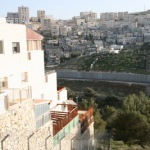 Guided tour focusing on the Israeli settlement policy in Jerusalem, the building of the 'separation barrier' around the city, and the situation of the Palestinians living in the city.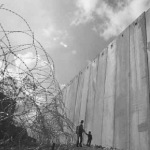 The tour takes you to the settlement Pisgat Ze'ev where is a good view on the separation wall and the refugee camp of Shu'fat.
We will visit the checkpoint of Qalandiya and the neighbourhood of Sheikh Jarrah, where the Palestinians and Israeli settlers live next to each other.